In addition to the churches, members of the Eastern Pennsylvania Presbytery are involved in local ministries sharing the gospel of Jesus Christ.
TE David Henry
Child Evangelism Fellowship is a Bible-centered organization composed of born-again believers whose purpose is to evangelize boys and girls with the Gospel of the Lord Jesus Christ and to establish (disciple) them in the Word of God and in a local church for Christian living.
CHURCH WITHOUT WALLS
TE Anees Zaka
Anees Zaka, the founder of Church Without Walls (CWW), came from the Middle East to the United States in 1982 to have a ministry with Muslims who have emigrated here. Dr. Anees Zaka is the founder of Church Without Walls. His approach is to meet with the Muslim people for' Meetings for Better Understanding.' where Biblical and Koranic topics are discussed in a friendly way.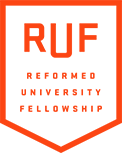 TE Michael Goodlin – Lehigh University

More than just a ministry on the university campus, Reformed University Fellowship seeks to be a ministry for the university. We strive to serve in this unique stage of a student's life in the world they live in, exploring together how the Lordship of Christ informs every area of life.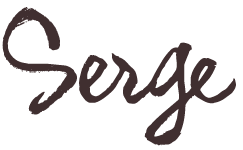 TE Patric Knaak
"Serge" means "joining together rough edges to form a smooth seam." We see God weaving together the ragged parts of our lives with His goodness, making the tattered beautiful. This is the power of the gospel at work in and through us, transforming our weakness and the world's brokenness—God's grace at the fray. Core to Serge is the belief that we need the gospel as much as anyone else. So as we seek to make the gospel known to others, we desire for this same grace to continually renew our lives.